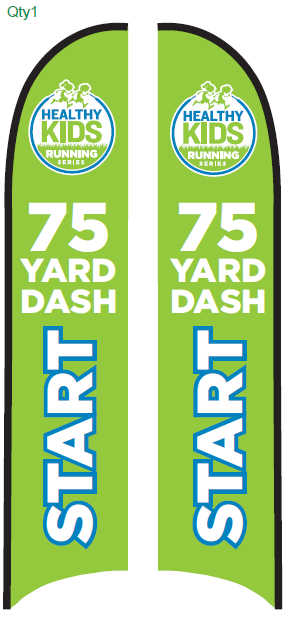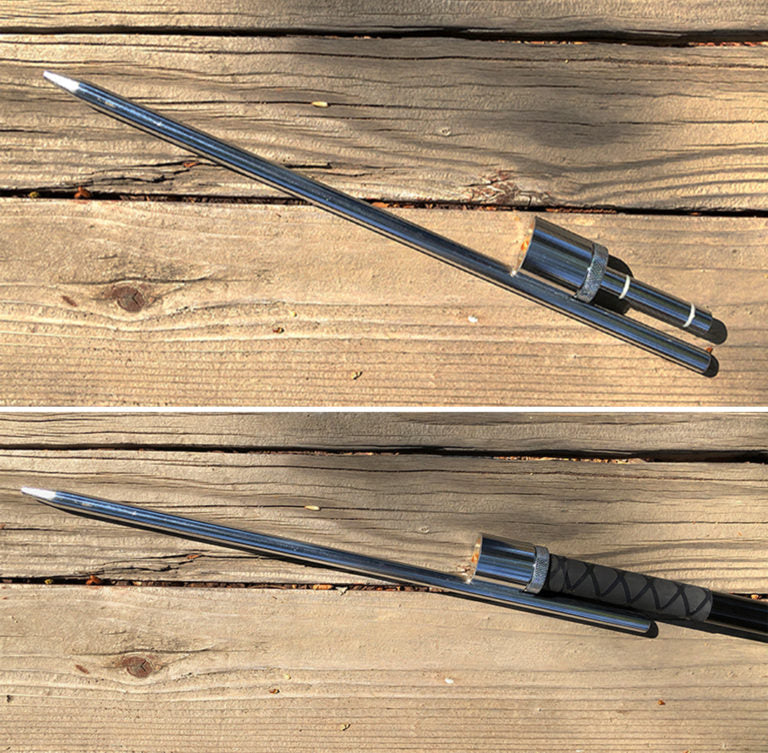 75-Yard Dash Start Blade Flag - Large (15.75') with Ground Spike Base
15.75' with pole, double-sided print, with light-blocker in between printed layers. Includes pole set and carry bag.
The ground spike is a one-piece chrome spike with ball-bearing spindle. This is a great option for mounting spikes/flags into soft natural grass surfaces - assuming you have permission from your facility to drive stakes into the ground. The spike most likely requires a hammer.